Discussion Starter
•
#1
•
hi guys,
I have replaced my low beam with h7 led and as the DRL and the low beam are white now. Need to replace my fog lamps. I am thinking of H8 philips or osram halogen white bulbs. Please find the below links for reference.
However, I have 2 doubts give below.
1. Can we install the below H8 Philips white globe to replace halogen stock - without any dashboard error ? Has anyone used a white halogen bulb or LED in Australia ?
2. Will these be too bright for the oncoming drivers. Are these road legal ?
Appreciate any inputs on which white bulbs to use for my HYUDNAI KONA ELITE 2018 model.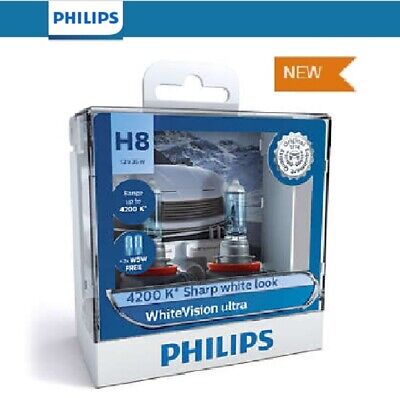 Click here to see description.
OSRAM Cool Blue Intense H8 delivers a Xenon HID effect, with a 4200K colour temperature and 20% more light. Free shipping to Australia plus a free 12 month warranty.

www.powerbulbs.com
Philips WhiteVision lamps add an intense white Xenon look (4300K) to your car headlights for a premium driving experience at night. The increased brightness of up to 60% more light makes it the perfect combination of style and safety.

www.philips.com.au
Experience the new OSRAM Night Breaker Laser (Next Generation) H8. Now offering 20% more light and a wider beam projection than standard fog lights. Buy today at PowerBulbs.

www.powerbulbs.com
FYI - I am replacing these just for the OCD - to make everything white.
Thanks